Rotating Telehandlers Increasingly Used Across Many Sectors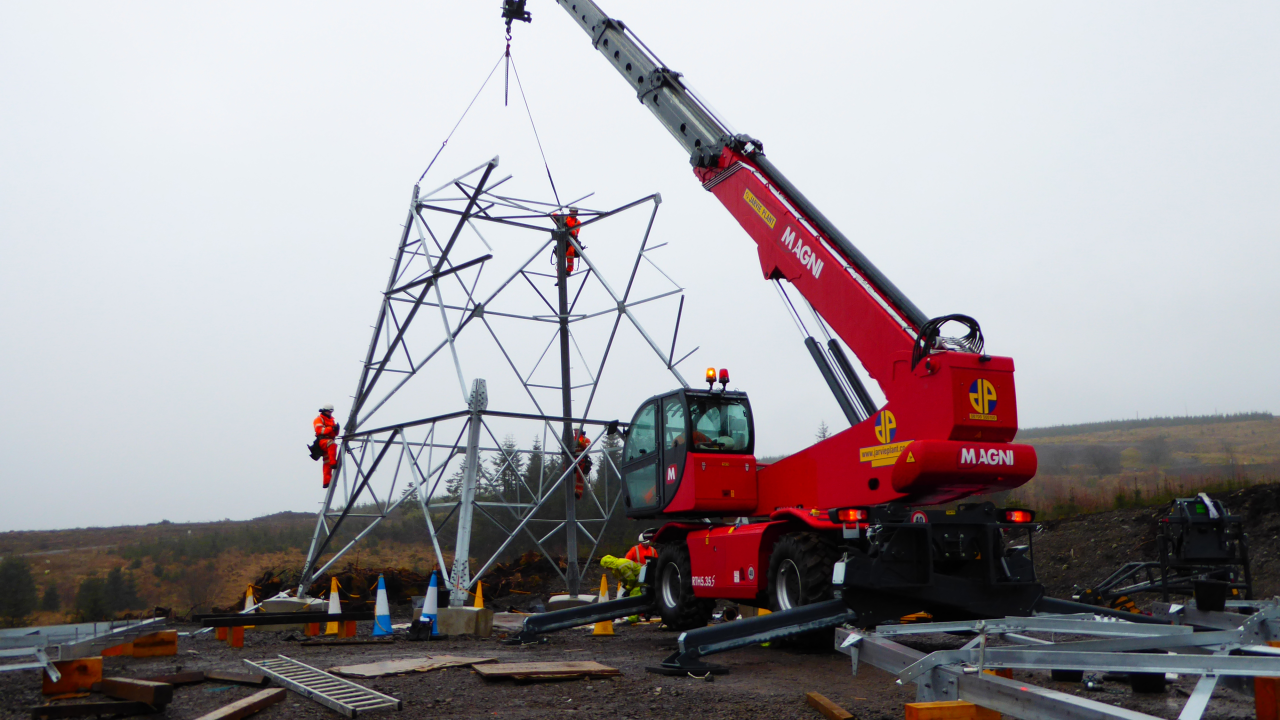 Features And Benefits Of Rotos
Combining three machines in one (telehandler, crane and access platform), rotos feature 360° rotation, offering height and slew restriction and automatic attachment recognition. They also include an onboard self-diagnostic computer and remote control operation.
The many benefits of rotos include minimal set up time, resulting in greater productivity, a compact design that allows easy and safer movement around a site (ideal for small sites and city centre applications) and reduced costs as fewer operators are needed. There are also numerous safety benefits, such as sensors for load placement e.g. our rotos will not work if the load is unsafe.
Multi Sector Applications
In addition to widespread use on construction sites, rotos are suitable for many applications across a diverse range of sectors, including steel construction, industrial glazing, roofing and cladding, pylon erection and overhead cable installation.
Many of our customers in these and other sectors use a roto instead of a crane, partly because of their compact size and increased versatility.
For example, steel construction contractors use the rotos' winch attachment to lift steel into place more easily.
Industrials glazers find controlling the height and position of windows for placement much easier with the jib and winch attachments. They often also use the suction attachment that fits over the forks to lift the windows.
Likewise, roofing and cladding specialists typically use the jib and winch attachments to control more easily the height and position of their materials. They also use our rotos to stack materials and move them around sites. Another great feature for them is frame levelling, which allows their loads to be transported on uneven ground.
Meanwhile, contractors erecting pylons and installing overhead cables use our tallest 35m Rotating Telescopic Handler to reach the top of pylons. The basket attachment is also used by them for lifting workers. Often working on rough terrain and in remote site locations, they frequently find the four-wheel drive and frame levelling features particularly handy.
Jarvie Plant's Roto Fleet
Jarvie Plant has one of the largest available roto fleets for hire in Scotland and North West England. Ranging from 21m to 35m machines, with numerous attachments available, our rotos are extremely adaptable for use in many sectors.