Considerate Constructors Audit Success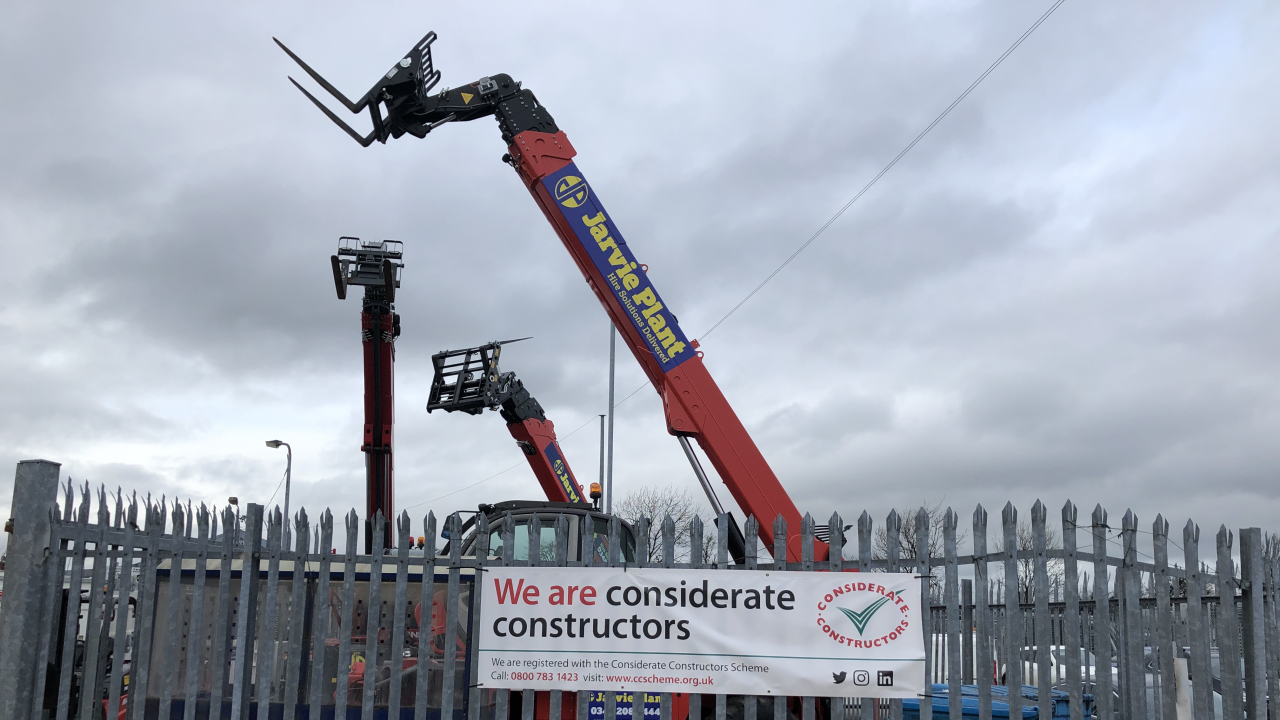 Jarvie Plant Group's recent Considerate Constructors Scheme audit resulted in another very impressive 4 Star award, demonstrating our continued strong dedication to best practice.
We are committed to adhering to the Scheme's Code of Considerate Practice in five key areas:
Care about appearance;
Respect the community;
Protect the environment;
Secure everyone's safety;
Value our workforce.
The Considerate Constructor Scheme is an independent organisation founded in 1997 by the construction industry across the UK to improve its image and raise standards by promoting and achieving best practice.
As a business registered with the Scheme, all our depot teams throughout Scotland and North West England do all we can to:
Reduce the impact of construction activity on anyone affected by our work and leave a positive impression on our neighbours and the general public;
Be a considerate employer by providing clean and appropriate facilities for our people and treating every employee with respect;
Reduce any negative impact we may have on the environment, and work in an environmentally conscious and sustainable manner.
Find more information on the code here.