Go Green With Our Fully Electric Mini Excavator And Dumpster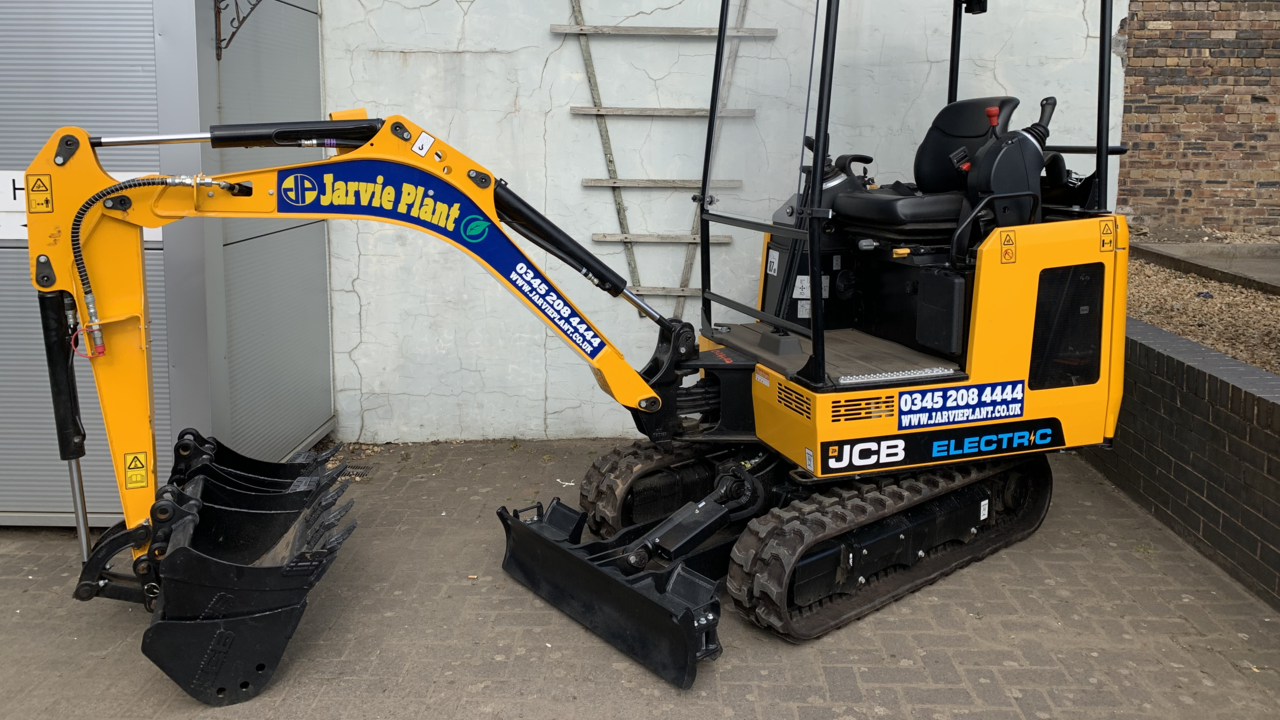 Boost your environmental credentials by hiring our award-winning new JCB 19C-1E 1.9t mini excavator, the industry's first fully electric mini digger, and our 100% electric JCB HTD-5E dumpster.
JCB 19C-1E Mini Excavator
With a full day's work on a single charge and a retractable undercarriage allowing it to negotiate tight spaces, this clean tech mini excavator will enable you to work anywhere at any time. With no trailing power cables, you can move around your site freely.
A zero emissions, extremely quiet machine, it is just what you need if you're working indoors, underground, in urban areas or anywhere close to people or that is noise sensitive. And it digs with the same speed and power as its diesel counterpart.
Top Five Reasons To Choose The JCB 19C-1E Mini Excavator
Cost-effectiveness: With a maintenance-free triple battery set, it needs minimal daily checks and less servicing, saving you time and money.
Flexibility: With three charging options and long battery life, it gives you the freedom to work anywhere, anytime.
Quietness: With low noise levels (10 dB less than the diesel version), it is ideal for urban areas and indoor working as well as 'out-of-hours' working, enabling you to maximise time on site and speed up the job.
Safety: With zero emissions and low noise levels, as well as operating free of any trailing tethers, it makes for safer working conditions.
Durability: Designed and built to cope with the most challenging of sites, it will help you minimise downtime in more tricky sites.
Watch a short introductory video about this new all-electric excavator by clicking on the image below.
https://www.youtube.com/watch?v=0HYnZBBu82g
JCB HTD-5E Dumpster
The fully electric JCB HTD-5E dumpster is equally suited to zero emission zones and great for both outdoor and indoor work (it fits through a standard doorway). With a carrying capacity of 500kg, this compact, high-tip dumpster will save you time and money too.
Watch a short introductory video about this new all-electric dumpster by clicking on the image below.