Our Selection Of Accommodation Units For Hire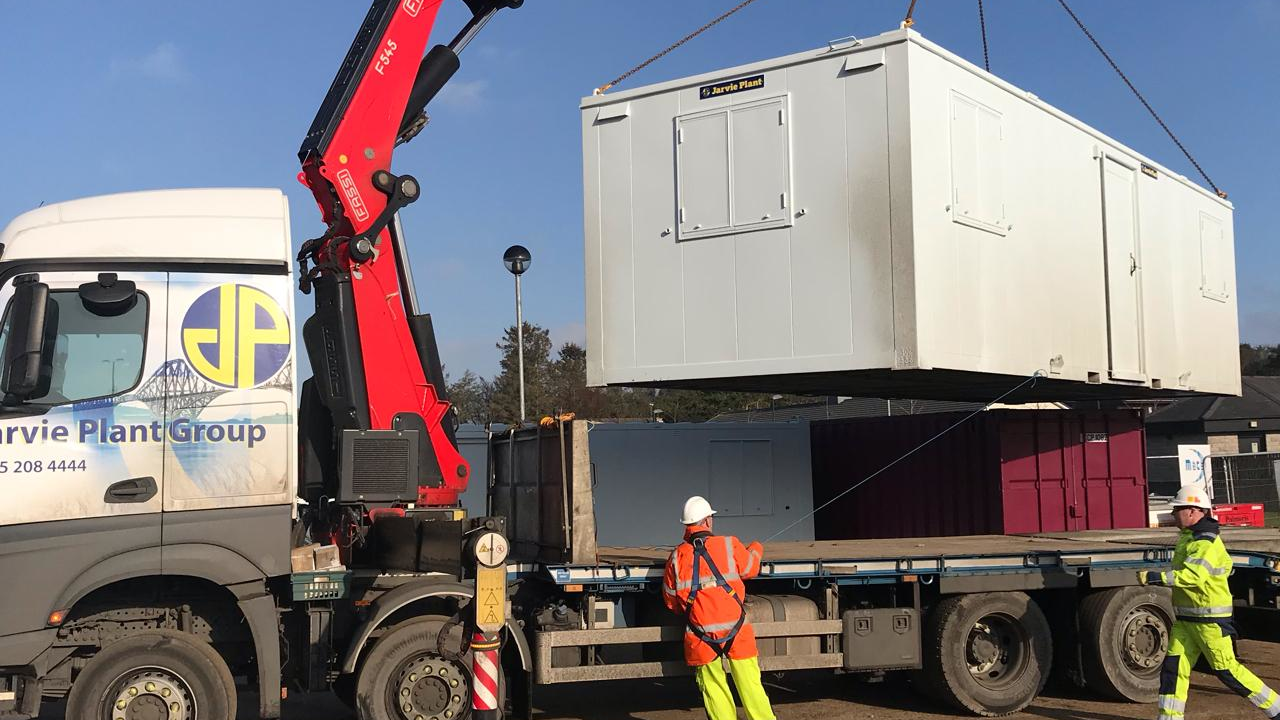 Jarvie Plant offers a comprehensive accommodation hire fleet, with products ranging from individual safe stores to very large bespoke modular buildings.
Welfare Accommodation
Our mobile and static welfare units are designed to provide facilities fully in compliance with Health & Safety requirements when there are no mains services available on site.
Portable Accommodation
Our high security portable accommodation, finished to a high standard suitable for offices, can be designed to suit your needs, with many layout combinations possible. All units come with heavy duty steel walls as well as anti-vandal windows and doors. Our range includes:
• Open plan offices.
• Canteens with kitchen area.
• Drying rooms.
• Toilets, showers and toilet/wash pods.
• Safe stores.
• Night rest eco-sleeper units.
• Blast resistant units.
JPX Modular Buildings
Our JPX Modular Buildings provide high quality accommodation, from small buildings to fit in sites where space is at a premium, to sales suites, to very large buildings for major projects. Almost any configuration can be built: open plan and individual offices, meeting rooms, kitchen, welfare with canteen, drying rooms, toilets, showers, induction room, and first aid room.